[WASHINGTON, DC] – Today, the Congressional Progressive Caucus PAC launched a digital ad buy supporting Senator Nina Turner, running in Ohio's 11th Congressional District.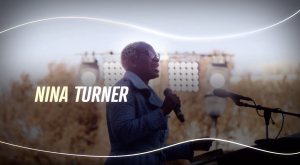 "Nina Turner has dedicated her life to lifting up working families and delivering policies that make a tangible impact in people's lives. In Congress, she'll continue that effort as a member of the Progressive Caucus — fighting for good-paying jobs, Medicare for All, and a country that puts people before corporations," said CPC PAC Co-Chairs Mark Pocan, Pramila Jayapal, and Jamie Raskin. "Nina Turner is the clear progressive champion in this race who will deliver for the people of Ohio's 11th Congressional District, and we are proud to support her campaign."
The $50,000 digital ad buy begins today, July 8th.
Ad: "Working families need a voice in Congress and Nina Turner is speaking up for us to ensure a living wage, reduce our health care costs, and make corporations pay their fair share. Vote for Nina Turner to be our voice."
Last cycle, the Congressional Progressive Caucus PAC launched its first-ever IE program, and invested over $1 million supporting endorsed candidates. The program is one of the only IEs focused solely on supporting progressives running for Congress.
The Congressional Progressive Caucus PAC is grassroots-funded, with an average contribution of $11. The organization does not accept contributions from corporate PACs.
##